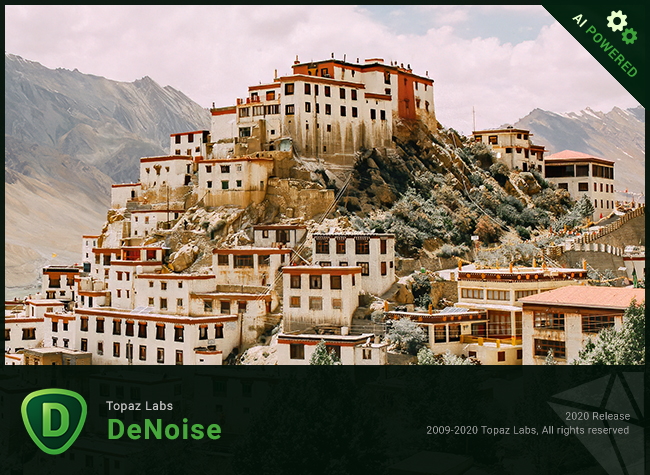 Topaz DeNoise AI 2.2.3 x64 + Portable | 939 MB


Topaz DeNoise AI allows you to clean the image of the noise, using a unique algorithm works based on learning artificial intelligence.
Improvement of photographs taken in low light at normal smartphone, to images with high quality cameras level in few clicks.
After getting rid of the noise other programs smeared image. Topaz DeNoise AI allows you to keep details crisp.
It can work as a plug-in Photoshop CC
Supports batch file processing


Year / Release Date: 2020
Version: 2.2.3 Patch notes
Developer: Topaz Labs
Bit depth: 64bit
Language: English
Medicine: cured

System requirements:
• 64-bit version of Microsoft Windows 7 with SP1, Windows 8.1 or Windows 10 (version 1607 or later)
• Intel Core 2 or AMD Athlon 64; 2 GHz or faster
• 8 GB RAM (16 GB recommended)
• Monitor with a resolution of 800x600, as well as 2 GB of VRAM (4 GB recommended)
• Video Card: NVIDIA GeForce GTX 770 2GB (recommended GeForce GTX 960 4GB); AMD Radeon HD 8570 2GB (recommended Radeon R9 270 4GB); Intel HD Graphics 5000 (recommended Iris Plus Graphics 640)
• OpenGL Support Level - OpenGL 3.3




Would you like to be a Author?